I want to welcome author Jeff Beesler for Day 9 of his blog tour in celebration of the release of his fantasy novel Spell of Entrapment. In the short time I've interacted with Jeff, I've found him to be genuine, classy and a great example of a dedicated and motivated Indie author.
Talking about revision, here's Jeff….
Thanks for having me today on the blog, Benjamin! I really appreciate this. For a time I was starting to think I'd never get to where I am today with Spell of Entrapment. Spending countless hours, days, weeks, and months over the tale, I'd grown quite accustomed to the revision process. I pretty much blew through the rough draft in a month or two. But revision? Yeah, that kept me in its grip for a long time.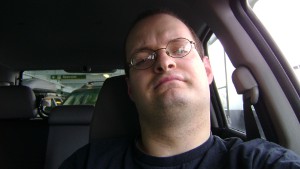 With me, I have my favorite writing components of action, dialogue, and thoughts. This usually means that I have what I call bare bones writing. I'm so quick to put the bones in place that I usually forget to put some meat on them. In the rough draft, this doesn't really matter so much since I'm just working on getting something down. It's in the revisions where I flesh things out, making the story come more alive for the reader.
Of course, I admit that in the past revision and I have had a sort of falling out. This stems from me not fully appreciating the process for what it is. I've only now begun to understand the beauty of finding stronger prose after going through a manuscript time and again. There's a reason why it takes a number of revisions to get something down just right. If I don't get a story right by the 26th time through (I call this Edition #Z, or the Zenith edit), then I give myself permission to chuck the story. So far, none of my stories have reached the Z Edit. I hope this trend continues.
---
Bio: Jeffrey Beesler was born on May 2nd, 1978. In addition to self-publishing his debut novel, Spell of Entrapment, he has had a short fantasy story published in Abandoned Towers #4, The Broken Pipes of Drei City. He is a graduate of the LongRidge Writers Group correspondence course, Breaking into Print.
His book can be purchased here:
Amazon:
http://www.amazon.com/Spell-Entrapment-Mages-Trava-ebook/dp/B007C0MKPY/ref=sr_1_1?ie=UTF8&qid=1330014268&sr=8-1
Barnes & Noble:
http://www.barnesandnoble.com/w/spell-of-entrapment-jeffrey-beesler/1109506376?ean=2940033069750&itm=1&usri=spell+of+entrapment
Smashwords:
https://www.smashwords.com/books/view/135275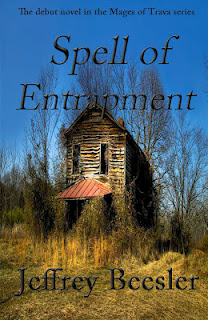 Blurb:
When a knight, Sir Patrew of Trava, infiltrates sorceress Embekah Mare's home, a magical backlash renders her unconscious. She awakens to discover a spell of entrapment binding them both inside the manor's walls. Now forced to live with him after twenty years of solitude and exile, she must navigate her way through alternating feelings of distrust and attraction.
As the weeks pass with no end in sight of the hex, a shape-shifting spirit arrives inside the magical barrier's walls to target Embekah specifically. When she seeks out Patrew's help against this new threat, she uncovers a secret in his past that could very well destroy her future. With the help of her trusty toad Halscrad, Embekah must see through the deceit and find something long lost to her.
But not everything is as it seems. With lies all around her, Embekah finds the truth to be more elusive than the freedom right outside her manor. Can she survive long enough to figure out what's real and what isn't?